One day Free patient education seminar by Professor, Dr. Azim Jahangir Khan. Venue: COSMETIQUE
What does a well educated and informed patient looks for, in a practice when making a decision to go for medical /surgical treatment?
Best Cosmetic surgery in Pakistan Under The Best Doctors
Dr. Azim Khan at Cosmetique , a trusted place to get all your problems specially best cosmetic surgery in Pakistan related to your beauty, resolved and to get a life changing and wonderful experience. We have highly trained and qualified staff where each member has expertise in his/her domain. Our Clinic is equipped with latest apparatus and services that meet up the international standards. We have our clients not only from all over the country but also from outside of Pakistan. We welcome and provide best of our services to our clients. Special counseling sessions are arranged for clients before any treatment to make sure that the client is well aware of the complete procedure and any risks or limitations involved in it. Client's satisfaction is our first priority so our doctors never hesitate to give proper time and support to their patients before, during and even after treatment.
Prof. Dr. Azim Jahangir Khan
Both Gastric Ballooning as well as Gastric Banding are designed to help people lose weight in conjunction with healthy modifications in diet and lifestyle. Both are able to be adjusted during the lifetime of the device.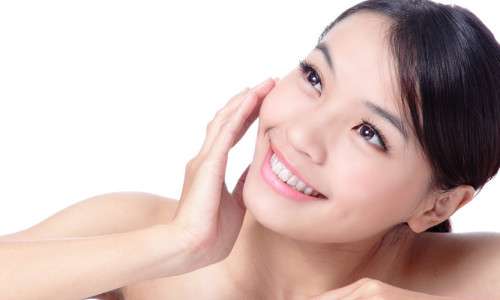 Laser resurfacing is a skin resurfacing procedure that makes use of a laser to improve the appearance of your skin or treat minor facial flaws. Laser resurfacing can be done with two types of lasers
What does a well educated and informed patient looks for, in a practice when making a decision to go for medical /surgical treatment ?
Cosmetic Surgery In Pakistan
Cosmetic Surgery in Pakistan took a long time to get recognized as a distinct field of medicine but now has established its roots firmly in the medical community as well as in patient population.
Difference Between Cosmetic Surgery And Plastic Surgery
is There is a huge difference between plastic surgery and cosmetic surgery. Cosmetic surgery is a field of medicine in which one's appearance is enhanced using scientifically proven surgical,…
COSMETIC SURGERY IN PAKISTAN (LAHORE, ISLAMABAD & KARACHI)
COSMETIQUE is the most authentic Cosmetic Surgery Center in Pakistan serving patients from all over Pakistan including the cities of Lahore, Islamaba…
Our goal is to be the Gold Standard of skin care and cosmetic surgery in South Asia. I personally see every new patient who visits our clinic. I am Board Certified by the American Board of Dermatology, American Board of Internal Medicine and American Academy of Cosmetic Surgery.
For More Informative Videos Visit Our Youtube Channel